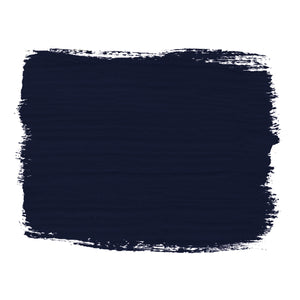 Annie Sloan® Satin Paint - Oxford Navy
Sale price Price $46.00 Regular price
Annie Sloan Satin Paint in Oxford Navy is a strong, handsome, classic, navy blue paint. It will bring richness, drama and luxury to a space without the challenges associated with statement shades. Partly inspired by the indigo blue dyes used in traditional Indian textiles and the inky blue of Oxford scholars' fountain pens.
Available in 750ml. 750ml is enough to cover approximately 11 square metres. 
Annie Sloan Satin Paint is a washable, wipeable, quick drying, water based, low VOC interiors paint with a 10% sheen. It's certified as Toy Safe with an A+ EU Indoor Air Rating.
Please note that colours shown here will vary depending on screen settings. We cannot guarantee that paint colours will exactly match the colour you see on screen. If you are in doubt, please order a colour card or sample pot first.