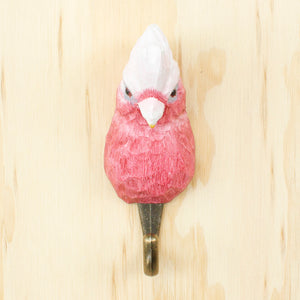 Galah Wall Hook
Sale price Price $27.00 Regular price
The Galah is the most widespread of Australia's cockatoos, found in every state and territory. In Aussie slang, a 'galah' refers to someone who is being 'a clown' or an 'idiot', much like the colourful and crazy antics of the bird.
• Hand-carved wooden bird with bronze-look hook.
• Presented plastic free in a box with open window & story card.
Designed in Sweden by Wildlife Garden