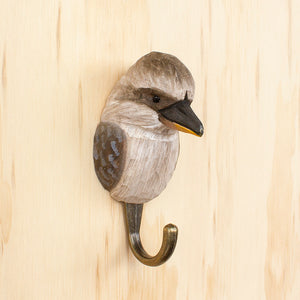 Kookaburra Wall Hook
Sale price Price $26.00 Regular price
Did you know when you hear the chuckle of a kookaburra it is no laughing matter? Rather, it is a warning to other birds to keep clear of its territory. The largest of Australia's native kingfisher varieties, its name, 'Kookaburra' is derived from the Wiradjuri* name 'Gugubarra'.
• Hand-carved wooden bird with bronze-look hook.
• Presented plastic free in a box with open window & story card.
Designed in Sweden by Wildlife Garden